Thank you to Anna at Homeschool Guru for nominating my blog for a Liebster Award.
The word "Liebster" sounded vaguely familiar and quite German. I studied German for a year when I was in college and I remembered the German word "lieb" which means dear as in beloved.
I checked an English to German dictionary online (interglot.com) and discovered the definition for "Liebster" is: "friend, dear, sweetheart.
Sounds like a nice name for a blogging award (smile).
It's been a long time since I've received a nomination for a blogging award as I've been blogging for nearly 7 years and it seems like these awards are primarily to give exposure to new blogs. So it was quite a pleasant and appreciated surprise.
I appreciated her comments on her post regarding my nomination:
Tierney at Tierney Creates. Queen of quilts, this is a creative and artistic blog, plus Mike-the-dog-who-thinks-he's-a-human.
(You might be wondering why I follow a blog/website called homeschoolguru when I do not have any children that I home school. Well this blogger found me and commented on my blog a couple months ago and I took a peek at her blog and discovered it was absolutely delightful! Yes she writes many posts helpful to parents who home school but she also covers many other topics of interests and her posts are witty and engaging!)
---
Okay so here are the rules of being nominated:
LIEBSTER AWARD RULES
•       Thank the blogger who nominated you, and provide a link to their blog.
•       Answer the 11 questions given to you.
•       Share 11 facts about yourself.
•       Nominate 5-11 other bloggers.
•       Ask your nominees 11 questions of your choice.
•       Notify your nominees once you have uploaded your post.
---
By the way, it's late in the evening, the wind is howling like crazy outside and I am sitting in bed writing while sleep is attempting to creep upon me. I might ramble during the rest of this post, please forgive me. I did not want to let too much time pass between the time I was nominated (May 5th) and when I answered the questions that come along with being nominated.
I think these questions are designed for you all to get to know me a little better, but some of you have followed my blog for years and might feel like you know enough already (or more than you want to know!)
---
Question #1: Do you have a book out or in the pipeline?
Yes, in the pipeline! I have an idea for a children's' book or a young adult book (or both), but not ready to share yet.
Question #2: How long have you been blogging and what is your favorite subject to write about?
I've been blogging for nearly 7 years – my blog began in October 2013 as a vehicle originally for my now closed tierneycreates Etsy shop. I do not have a favorite subject to blog about, I just enjoy sharing stories from a "Crafter's Life".
Question #3: If you could move to a different town, state or country… where would you be?
New Zealand – not sure what town – I'd just have to first visit all my blogging buddies that live there and see which town was the friendliest for me to build my small off grid cottage! (But I would need some serious solar power for running my sewing machine all the time).
Question #4: What is your favorite quality about yourself?
I grow wiser as I grow older and have learned to put things in "perspective".
Question #5: Are you an Introvert or an Extrovert or even both?
I am both. I spent many years presenting as an Extrovert, but now I am enjoying embracing my Introverted side while functioned as needed as an Extrovert (smile).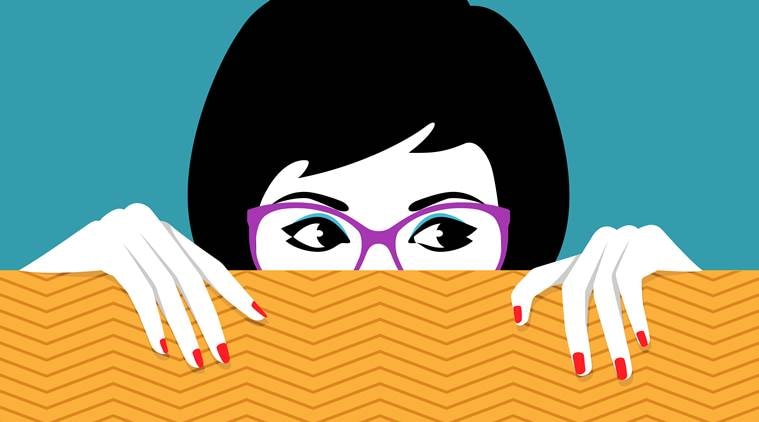 Question #6: What is THE JOB of your dreams?
If someone could pay me a nice salary to blog full time and make things in my craft room, that would be it. Or perhaps I get my book (or books) published someday and use the royalties to just craft and blog all day!
Question #7: Other than blogging/writing what is the one favorite thing you LOVE to do?
Go on walks alone listening to audiobooks/podcasts, or with my dog, or with my partner (but I talk to him instead of listening to books!). If my legs and feet could handle it I would walk for miles and miles each day!
Question #8: Where is one of the first places you plan on going after quarantine is over?
Can anyone guess? Yup, it the PUBLIC LIBRARY! I cannot wait until I can run free (no worry I will be clothed) through the stacks and stacks books in the library. All those lonely books, waiting for me to check them out…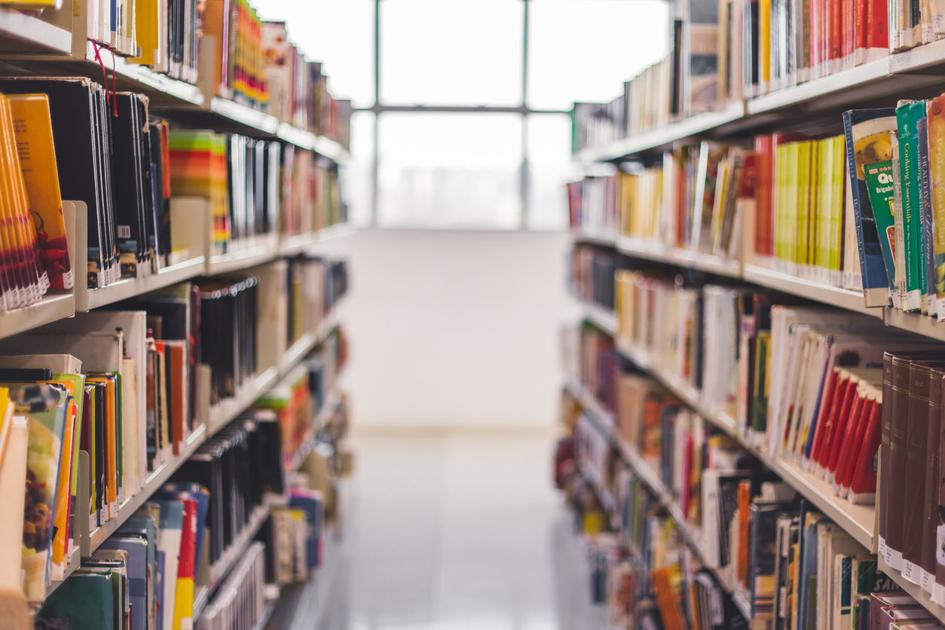 Question #9: Speaking of COVID-19, is there anything that you learned about yourself or will be changing about yourself when 'life moves on?'
Several years ago I discovered "Minimalism" and I was trying to move towards a quality life with less stuff in my life. Then I kind of slip off that path for a while. Now I've been using COVID-times to refocus on what really matters in life and to be careful how I spend my money and my time.
Question #10: Is there anything as far as food that you will absolutely NOT eat?
Oh yes – Liver and Onions! I gagged it down as a child, and never again. Also I will never eat Oreo cookies or Mint Chocolate Chip ice cream – yuck! Their flavors nauseate me.
Question #11: Do you own a website for your writing?
No, not yet…
---
Well I am super sleepy now, as I am sure you are too trying to read all this boring information about me – hopefully you have not done a face-plant into your computer keyboard – ha!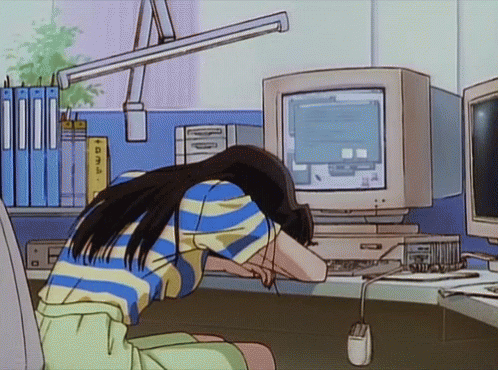 I will continue my rambling…um, I mean completing the requested Liebster Award nomination information in my next post.
---
Update 05/12/2020
I've decided not to do a "Part II" to this post and just finish up on this post.
Eleven (11) Facts About Myself
I used to be obsessed with Barbies (Mattel toys Barbie dolls) from my late 20s to late 30s. It was something related to some challenging childhood memories and Barbies provided me with a lot of comfort. When I got into my late 30s to early 40s I was finally able to let my Barbie collection go. I sold some on Etsy, some on eBay and gave away/donated a lot of Barbies.
I love public libraries. Walking into a library immediately calms, relaxes and excites me. This is related to many wonderful childhood memories at the library. I think it was the summer when I was 10 years old that I spent every day at the library. I would ride my bike to the library and browse books for hours – both children and adult books. The librarians knew me well. When I lived in Central Oregon from 2005 – 2019 I got to know the Deschutes Public Library quite well and had some librarian buddies at the downtown branch. I even had several art quilts in library art shows (see post A Novel Panel Idea). When I travel I try to visit a local library whenever possible.
I've likely read way too many self-help books but I am still strangely drawn to them. I tried to swear off of them (see post Musings on Self-Improvement) but I might be secretly listening to one right now and just not telling all about it (smile).
Fabric scraps make me happy. Very happy. I love the idea of saving something meant for a landfill and making something (eventually, hopefully, possibly…) out of it. I've become more selective over the years what scraps I get from other quilters and I've donated many fabric scraps in thrift shops (they sell well at thrift shops) as I shared in the post A "Humane" Way to Eliminate Fabric Scraps.
My husband (who suddenly passed in December 2019) and I adopted rescued dogs, specifically rescued miniature schnauzers, for nearly 25 years. I currently have a rescued miniature schnauzer, Mike, who is 9.5 year old. His story is in the post – Taking Chances: The Mike Hogan Chronicles (re-post). I have been thinking about the future and wondering should I continue with miniature schnauzers or explore adopting those teddy bear looking labradoodles?
I absolutely love pretzels. I've loved them since I was little. I enjoy quilt retreating with my friend Judy because she loves pretzels too and always has a nice stash of yummy pretzels (sometimes with a special garlic seasoning on them) to the retreat for us to snack on! (Of course quilt retreats are all about snacking, right?) My sister and I have a funny memory related to a pretzel: We like to meet up in New York City for a sisters weekend occasionally (she lives on the East Coast) and I was having the most delicious street vendor large hot pretzel I've ever had in my life. I gave her a bite of it. Well then I asked her to hold the pretzel while I rearranged something in my tote bag and BAM she finished off the pretzel while I was not looking, She claims to have had an "out of body experience" and does not remember finishing off the pretzel! We tried to find the vendor again for her to replace my pretzel but we never found another NYC street vendor pretzel as delicious…
My favorite genre is science fiction and for a while I was really into post apocalyptic fiction, especially if there were some type of strange mutation to humans post apocalypse! Of course with the pandemic in place I am avoiding anything in this genre as it is too close for comfort.
I am a recovering perfectionist. I still love organizing things and an organized environment but I have definitely "chilled out" over the years and don't try to make all things perfect in my life!
I got addicted for a while to those smartphone games like Candy Crush (but I did not give them any money, only played for free) and they were distracting me from working on my creative projects. Finally one day I convinced myself to delete them from my phone!
I know what it is like to be hungry and not know where your next decent meal is coming from. I am grateful that I overcame that time in my life.
Seeing someone snuggled in a quilt I made brings me a sense of joy that I cannot even put into words!
The Nominations
The last part of the Liebster Blogging Award nomination is that I need to nominate between 5 – 11 other bloggers and ask them 11 questions of my choice. I think 11 question is a bit much, so since I am getting close to my blog's 7th anniversary, I am going to nominate 7 bloggers and ask them to respond to 7 questions; as well as share 7 facts about themselves. I will notify them in a comment on their blog and participation of course is completely optional!
I selected blogs/blogger that I have recently followed who are posting intriguing content to give them some exposure (please know I adore you my long time blogging buddies and you deserve blogging awards everyday!).
SEVEN NOMINATED BLOGS
SEVEN QUESTIONS FOR THESE BLOGGERS TO ANSWER

(some borrowed from the previous list I was given)
What made you start a blog and do you have any favorite topics for your blog posts?
If you could move to a different town, state or country… where would you be?
What is your favorite quality about yourself?
What are your favorite creation(s) to date during the pandemic's stay-at-home times (if you are expressing yourself creatively during this time)?
Where is one of the first places you plan on going after quarantine is over?
Other than blogging/writing what is the one favorite thing you LOVE to do?
If a movie was made about your life, what actor would like casts in the leading role (as you)?
In addition to answering these 7 questions, if you like please also share 7 facts about yourself. 
And if you like, nominate 7 other bloggers for this award to introduce your readers to blogs they may not already follow but you think they will enjoy!
---