Toward the end of last year (2019), we bought a large erasable calendar for the laundry room to keep track of all the things we had planned.
We had so many thing planned from March 2020 through Summer 2020 that we needed a central and visible place to keep track of everything and to make plans.
On this calendar were the basketball games we had tickets to attend, special events for my partner's work, two conference to attend – one in Nashville and one in Orlando, a trip to Scotland and Ireland with friends in July (and a possible side trip to Paris to meet up with my sister who would be in Europe at the same time), parties/special celebrations to attend, and so much more.
Then COVID happened, and the calendar just stopped. 
All those things got erased from the erasable calendar. It somedays it feels like an entire lifestyle got erased overnight.
I think why I struggled with this is that I was so looking forward to late Winter, Spring and Summer 2020.
Late 2019 was very difficult dealing with the first anniversary of my husband's passing and early 2020 was difficult with my "snow anxiety" (see the Postscript section of the post The Hat from the Yarn from the Journey). I had made it through some "dark days" and I was so looking forward to all the fun ahead documented on our calendar…
I might be sounding whiny at this point.
We are starting to add a little to our calendar now but I do not see it returning to its pre-pandemic state any time soon.
I am okay with this, I appreciate any fun outside the home we get to have these days!
---
Postscript
Mike the Miniature Schnauzer has been pretty happy the past 5 months with both of us working from home and not going on any trips until recently (like our long weekend to Rocky Mountain National Park).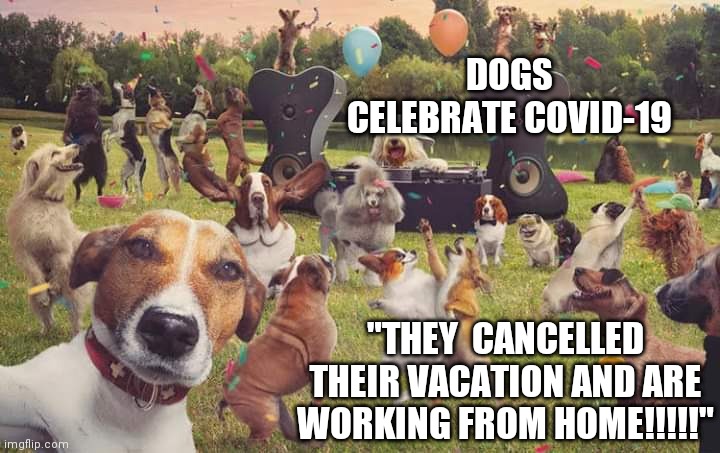 Speaking of Mike, here is an image that either he forgot to share in his recent post – Guest Blog Post: A Whole Lot of Remodeling Going On; or the tierneycreates Beastie forgot to share in her recent post – Guest Blog Post: Mail Order Groom.
Yes it's a photo of Mikelet (tierneycreates Beastie's dog) and Mike, ready to go on their walks. I put a red arrow in the lower left hand corner of the photo above so you would not miss Mikelet who is a considerably smaller miniature Miniature Schnauzer!
(Yes these are the silly things we do to entertain ourselves these days…)