It's cold outside in the Denver Metropolitan area (with snow on the ground) and I have a "cold".
I've put the word "cold" in quotes as I do not know if it is just your standard old fashioned winter cold, or our friend Omicron the COVID variant. Omicron, Omicroon, Omicruel, Omicrap, Omiramadingdong. Yup I so over all this.
Perhaps it is a cold, perhaps it is the COVID variant, did not go get tested as did not feel up to it and I've been isolating. My partner John has not gotten sick. We are vaccinated for COVID and the flu, etc.
I've been stuck at home with lots of fun "cold" type of symptoms but no fever. Actually the symptoms are about the same as every winter cold I've had before. Except add in the paranoia of maybe I've finally caught COVID.
My nutrition over the past couple of days have come from water, tea (so much hot tea), chicken noodles soup (homemade by John!), chicken broth (when the soup was way too busy for me), toast, jello, ice cream, and hummus (don't ask me why but hummus worked for me today as food).
Sounds like all of Denver has it (perhaps I exaggerate) but I wonder if you have to just walk around in full protective gear to avoid it now.
Back to isolating – I've been stuck inside past couple of days but made it out once for a dog walk. I maintained social distancing and refrained from running up and kissing anyone I ran in to on my walk.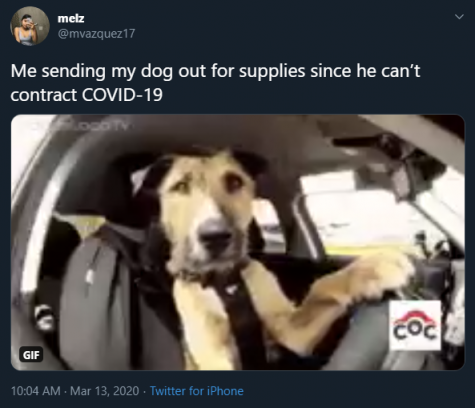 But here is what I've been up to while being stuck inside over the past couple days.
QUILTING
Working on a scrappy quilt on my old Bernina using the "log jam" free form log cabin block style piecing, with my Northcott Stonehenge fabric line scraps:
(oh warning; the photos in this post will likely be crappy, as I feel like crap..)
I'll share a whole post on this project once I get some full blocks done. Right now I am just "chain piecing" and trying to build each block up to 6.5 inches by 6.5 inches (a random block size I selected based on the size of the ruler I want to trim them with).
TAKING ON THE JUKI
This is embarrassing, but I bought a used Juki sewing machine for making bags (using heavier fabrics), etc. in I think Spring 2021 (2021 is a blur now, I am just making up when things happened in 2021 at this point) and I could not get it to work right because I was confused on threading it, etc.
So I just abandoned it and made it a mysterious sewing machine object on the other side of my sewing table from my Bernina (or "my beloved" as I like to call it).
I let the Juki stare at me anytime I sat at the table sewing on the other machine.
I learned to ignore the Juki and pretend it was invisible, but while being stuck at home I decided to actual get out something called a MANUAL (that I had printed out months ago and placed on the Juki as decoration…or perhaps to keep it company) and read the MANUAL. I also watched a couple YouTube videos on threading the Juki, winding the bobbins, fixing bobbin tension, etc.
It was all very dry reading/watching and it seems way more complicated than my Bernina (which basically functions as an extra body part for me) but I got it working!
So I am going to make myself make my next bag on it. No more neglecting it for my beloved Bernina…at least this is what I am telling myself.
GRANNY SQUARE PARTY
Sat around and made granny squares, creating a kingdom of crochet on the sofa table where I was stationed somedays:
READING
Reading the book Billy Summers by Stephen King, which is so good so far…
And finally reading random magazines I bought during the early days of pandemic in 2020 when they finally opened back up our local Barnes & Nobles bookstore and I pick up whatever looked acceptable enough to read!
AND LOTS OF LOTS OF NAPPING WITH MIKE
My dog Mike is a professional napper and he guided me into proper positioning for many naps of the past couple of days. Here he is demonstrating his solo nap technique.
Alas I did not take photos of me nappy curled up with him.
So that has been my life past couple of days. I apologize for any crazy grammatical errors I made in this post as I am too sleepy now to proofread.
I'll close this post with this awesome postcard I found which is a positive way to think about having a "cold":